Take a good look...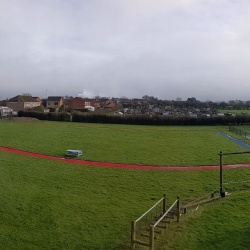 Some of you may be aware that when Mrs White started at Keyingham Primary, she had BIG ideas for the field at the back of the school. Her dream of a fully-fledged woodland with various trees, fruits, and shrubs is about to come true!
As a team, members of Keyingham Primary have pooled together ideas to create an exciting, sensory outdoor space for all the children. In time there will be:
- An orchard that will grow apples, pears and plums
- Large, well established trees
- Smaller trees of different colours, textures and growth
- Shrubs of all shapes and sizes
- Snowdrops
- Rhododendrons
- A picnic area/work space
- Willow domes
- Sensory path that will have various textures and surfaces
- A fire pit
- and last but no means least, our amazing Bell Tent!
Money has been donated from various people and previous school fund amounts have been gathered together to make this fantastic project start rolling.
We will keep you all up dated in our steps towards Keyingham Primary's Forest on the Field. If you would like to be involved with this project in anyway, please contact us on admin@keyinghamprimary.co.uk
Thank you
Mrs Richardson