Parent Update (September 2021)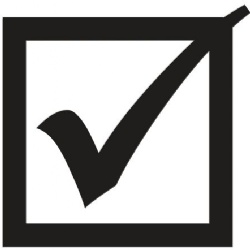 Dear Parents & Carers,
We hope that you have all had a lovely summer. Having spoken to many of our staff in the past few weeks, I know that we are all well-rested and looking forward to seeing you all on Tuesday morning. To keep things clear and straight forward, the list below will hopefully clear up any questions you may have about our return to school next week.
As ever, if you have any questions, please email admin@keyinghamprimary.co.uk or message us on Parents Gateway app.
Yours sincerely,
Mrs White & Mr Copley
Start/End of the Day Routines: We will be continuing to use the one way system implemented last year but will not be asking for a staggered arrival time. The gates will open at 8:30 and will close at 8:45. If arriving after this time for any reason, please go to the pedestrian gate near the main car park and use the intercom. The gates will open again at 3:15 whereupon the children will be on the playground ready to collect.
Lunches: We are very excited about our new lunch providers (ABM) and looking forward to the children being able to eat in the hall again. Please use the gateway app to book lunches as before from the new menu. The new menus will be available for you to read on Monday.
School Uniform: We hope that you have managed to get the uniform that you require. The iron -on badges for the sweatshirts have arrived in school and Mrs Richardson will be making them available to buy on the app. Please remember that the cardigans need to be 'sweatshirt' material and not a knitted cotton type.
PE/Forest Kit: Please send your children's PE and Forest School kits in to school in named bags at the start of each week.
COVID Routines: We still have active risk assessments in place to try to reduce the infection rate in school. A recent PHE briefing reinforced that the virus is still very present in our local area. We have reduced some of the measures we had in place last year. We are no longer required to keep the children in 'bubbles' etc however many measures regarding hygiene, cleaning, distancing (for adults) and ventilation are still in place.
Any individual who meets any of the following criteria must stay at home and self-isolate in line with national requirements:
They have symptoms of COVID-19
They have received a positive PCR test result
They are awaiting results of a PCR test result following a positive lateral flow test
They must not attend the school and must follow the following guidance:
Stay at Home: Guidance for Households with Possible or Confirmed Coronavirus (COVID-19) Infection
Should your child start to display symptoms of COVID-19 whilst at school then they will be isolated in a separate, self-contained and ventilated room away from others. If they require use of a bathroom whilst awaiting collection they will use separate facilities, which will be thoroughly cleaned and disinfected before being used by anyone else.
Symptomatic individuals will not be advised to attend their GP, pharmacy, urgent care centre or hospital. They will be advised return home immediately, have a COVID-19 test as soon as possible and isolate whilst awaiting results.
To support our Local Authority and PHE reporting protocols, results of the test must be communicated to the school.