Timetable Updates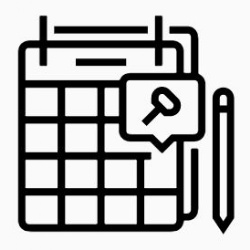 Over this half term we have asked for feedback from pupils learning at home and from their families to see how we can help and support learning and progress during the lockdown. Thank you to those of you that shared your experiences and thoughts with us.
Following these responses and teacher assessment of pupil progress through the remote learning platform, we are making a few changes to our teaching timetables over the first two weeks of the next half term for Key Stage 2 pupils. Feedback shows that pupils in EYFS and KS1 are able to continue with the timetable they have followed so far, with additional personalised interventions offered on an individual basis.
Pupils in Year 3, 4, 5 and 6 will find timetables to guide their days in their class Team at the start of the new half term. The main features include:
Continued 'live' sessions throughout the day to support engagement and maintain contact with all our pupils at this time

Shorter sessions throughout the morning to help sustain attention and engagement for learners at home

More targetted interventions and challenge tasks, in response to teacher assessments from the first half term
As ever, if you have any questions, please contact us at school on admin@keyinghamprimary.co.uk, through the School Gateway app or by calling us on 01964 622319.