A huge "Thank You" from us!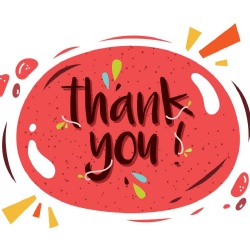 Dear Parents
I just wanted to write a quick note to thank you all for you and your children's amazing support this week! The staff and I have loved seeing everyone back in school and the kids have done so well in following the new routines and guidance we have put in place. They have really embraced the opportunity to kick start their learning again and we have been so impressed by their positivity and resilience.
I would also like to take this opportunity to thank you for all of your kinds words this week - they mean a lot to us.
We look forward to seeing you on Monday. Take care of yourselves this weekend and stay safe!
Mrs White
UPDATE
Just before 3pm this afternoon I received advice from the Local Authority that as of Monday 14 September, all primary school staff in school will be required to wear a face covering except for in the classroom or when eating and drinking.
I apologise for the short notice to both you and my staff but feel I must follow this advice to protect the school community, where possible.
Over the weekend, please talk to your children about this change and reassure them that, in the classrooms, we will still all look the same!
Thank you