Hello Summer!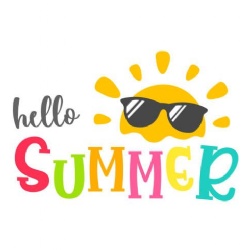 Dear Parents and Carers,
As we spend the last day of this academic year together, I just wanted to say a great big THANK YOU to everyone in our school community for another successful year at Keyingham Primary School!
Thank you to all of our amazing staff in school who work tirelessly to help, encourage and challenge the children every day.
Thank you to all of you for your support in all that we do, for joining us in events and celebrations in school after a long time apart and for supporting your children to learn and achieve.
Thank you to all the children for giving it 100% and for being so kind, courageous and curious in their approach to learning.
We would like to wish "Good Luck!" to our Year 6s in their next adventure at secondary school. Don't forget us and come back to visit and tell us how you are getting on whenever you can.
We hope that all our #keyinghamkids have a lovely, sunny summer with friends and family and we look forward to seeing them again in September.
We will post updates to the website and message you with key information as September approaches so, until then, take care and stay safe everyone!
Mrs White