Friday 12 March 2021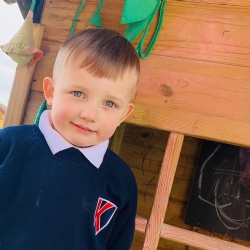 Here are some of the things our #keyinghamkids have done this week to show that they are kind, courageous & curious! Well done everyone!
They have shown kindness by...
helping their friends to put their coats on at the end of the day
showing a helpful attitude towards other children in the class
noticing when other children are upset
helping other children during a reading session and encouraging them to use their phonic skills
They have shown courage by...
persevering in Maths and not letting their doubts get the better of them
showing it does not matter if you get questions wrong, it is how you learn from them
trying to master a new skill of catching a large ball during a group ball game of catch
wowing us with his amazing musical skills. It takes a lot of courage to stand up and be confident in sharing something new about ourselves, so well done!
They have shown curiosity by...
displaying an intriguing mind when discussing rules of grammar
asking thoughtful questions to apply their learning in different contexts
working out who was the tallest person in our group by measuring everybody
showing an interest in mark making using natural materials, such as shells and cones to make prints in playdough
asking the meaning of new words and vocabulary in our 10 minute pledge