29/04/2022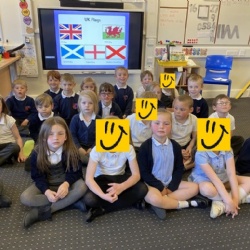 We have been kind by welcoming a new starter into our class this week and helping them to settle in and show our routines.
We have shown courage by not giving up when our work has been tricky this week especially when we have been learning about the countries and capital cities of the UK.
Next week we will be asking which continent is the UK part of and what other countries do we know?